Audio Project
Podcast audio project developed with GarageBand and incorporated into larger Multi-Media Project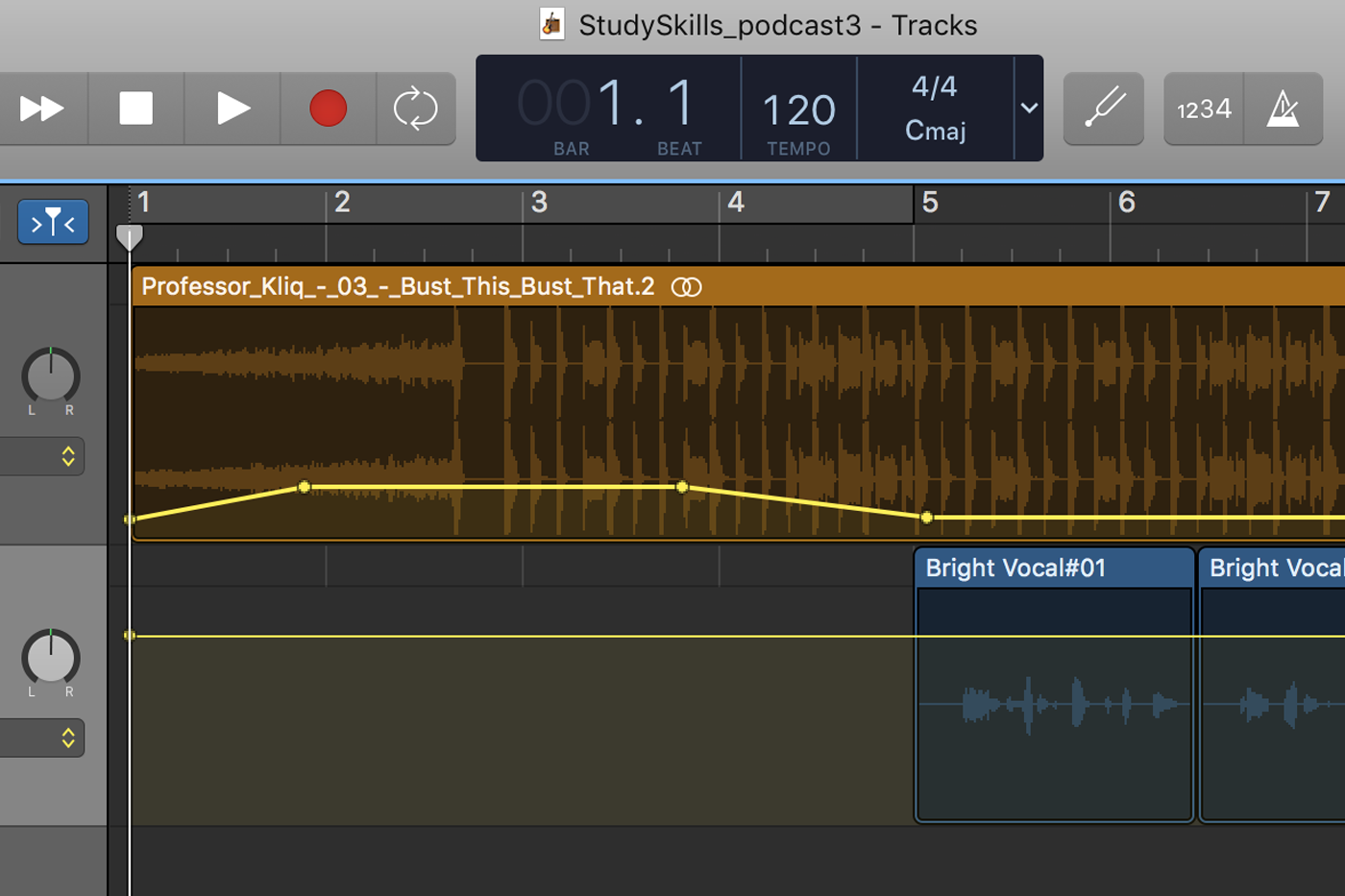 This audio project, on study skills, demonstrates utilizing the appropriate tool and delivering the intended content in teaching and learning scenarios. Recorded and compiled in GarageBand.
Music edited for Intro/Outro of podcast: Bust This Bust That by Professor Kliq / CC).
The series of audio files are placed within the Multi-Media project to complete the learning environment based on study skills and strategies.
Podcast 1: Preview/Review
The first podcast covers strategies like Previewing, Reviewing, and Summarizing content from courses. Click play above to listen.
Podcast 2: Practice Application
The second podcast covers strategies like starting a study group, quizzing yourself, and reducing anxiety. Click play above to listen.
Podcast 3: Go Beyond the Given Material
The third podcast covers strategies like finding other resources, using university resources, and being an active participant in class. Click play above to listen.